How to Buy Spirit Checked Bag?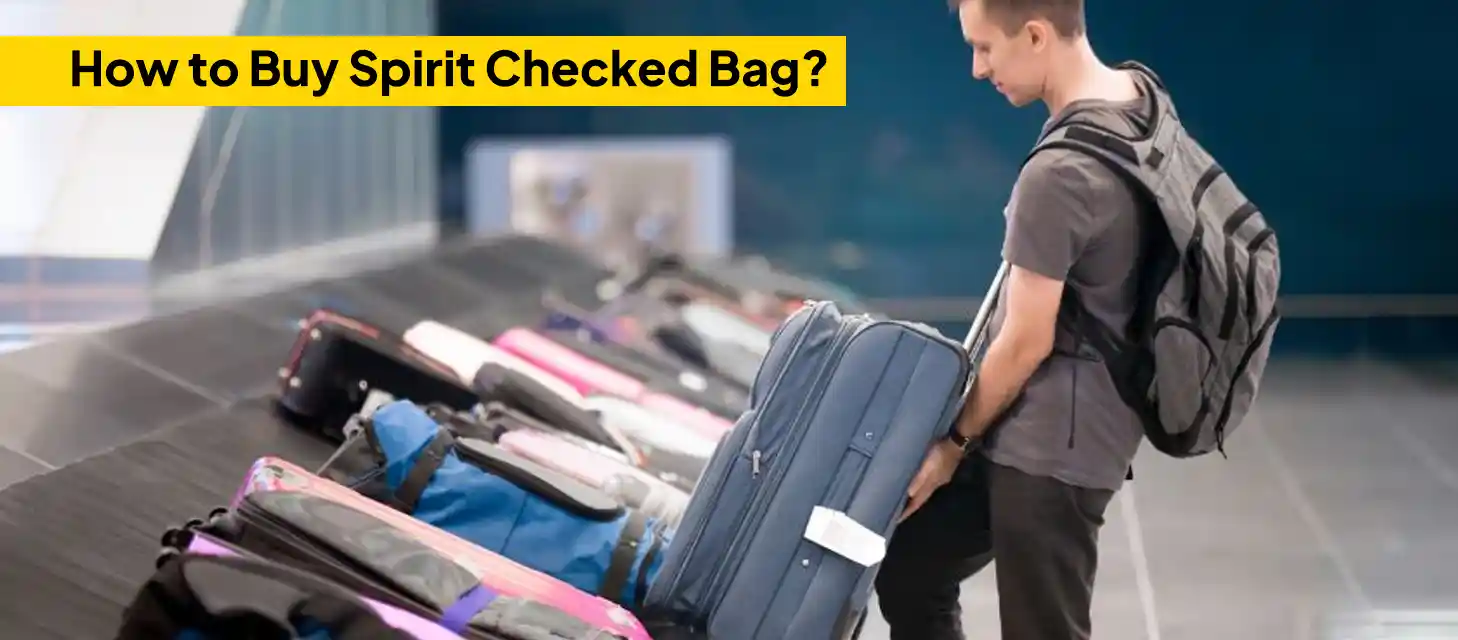 Do you want to purchase a checked bag for your journey while traveling with Spirit airlines? Read this post till end as it will help you know the process of having a checked bag and also, we will learn more about the information that can make out flight smooth. Let's have a look at the rules, fees and more.
Why You Need to Buy a Checked Bag?
Spirit Airlines operates on a "Bare Fare" model, which means that passengers are typically not entitled to free checked bags. To avoid any last-minute surprises at the airport, it's crucial to plan ahead and purchase a checked bag if needed.
Checked Baggage Rules:
Size and Weight Restrictions: The combined dimensions (Length + Width + Height) of a checked bag must not exceed 158cm/62in. The maximum weight for a checked bag is 40lb/18.1kg, with some exceptions for Bundle It and Boost It combo passengers.
Baggage Tags: All checked bags must have proper identification tags on the outside, and it's advisable to have an additional tag inside the bag.
Number of Bags: Spirit Airlines allows up to 5 checked bags per passenger, but this limit may vary depending on your specific route.
Free Baggage Allowance: If you've purchased the Bundle, It or Boost It combo or hold Free Spirit Gold status, you may be entitled to a free checked bag.
How to Buy a Checked Bag?
At the Time of Booking: If you want to pay the lowest price for the checked bag, Buying the bag at the time of booking process. While reserving the flight, you can add the checked bag.
After Booking (Online): Forgot to add the bag while booking the ticket, you can still have the chance to buy a checked bag online via the Spirit Airlines website or mobile app. Simply go to your account, access the booking and add the bag.
During Online Check-In: During the time of Online Check-In that is before 24 hours your flight's departure, if you haven't bought the checked bag yet buy it now.
At the Airport Kiosk/Counter: If you have planned to purchase your checked bag at the airport, visit the counter or kiosk at counter, but be ready to pay extra dollars than or bought it in advance.
At the Airport Gate: The most expensive option is purchasing a checked bag at the airport gate, so avoid this unless it's your last resort.
Checked Baggage Fees:
Standard Online When Booking: From USD 28 to USD 37.
Online Before/During Online Check-In: From USD 38 to USD.
Ticket Center Airport Kiosk/Counter: From USD 50 to USD 55.
Airport Gate: From USD 65 and USD 76.
Conclusion
Spirit Airlines Checked bag buying process is very simple and easy. Knowing the rules and fees associated with the bags will make your trip more comfortable and stress-free. It's your choice when to buy the checked bags when booking your flight or maybe later, it's important to follow the airline's size and weight limits to avoid additional fees. By following the right approach, you can make your journey with Spirit Airlines a hassle-free experience.